Kailah Sapwell
Pre-wedding haircare: How to care for your hair in the leadup to your big day
As your big day draws closer, it's time to start prepping yourself along with scheduling your hair and beauty treatments so that everything goes as planned and most importantly your hair and makeup is an absolute dream for the biggest day of your life [at the risk of sounding too dramatic].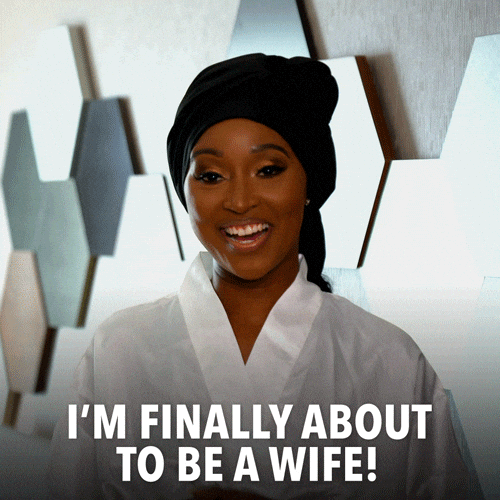 Self-care is so important in the lead-up to your beautiful wedding day. Not only do you, the bride, need some self-love and much-needed downtime during those hectic planning months, but if you start the hair and beauty preparations as early as possible, it will ensure your hair and skin will look and feel as healthy and beautiful as possible.
To help you in the lead-up to your wedding, we've created a simple timeline of how to go about caring for your hair in the lead-up to your wedding day.
3 Months' Prior
Want illuminous shine for your wedding day hair? Gorgeous, shiny and healthy hair starts with proper preparation from the beginning.


Now is the perfect time to think about a haircut. Whether you want a fresh style, shorten or perfect your length, or trim your split ends, book in your hair appointment 3 months prior.
It's also important to invest in the CORRECT shampoo and conditioner. So many of us incorrectly use products that don't cater to our hair needs. Now is the time to start thinking about the type of hair you have (coloured, frizzy, dry) and what ingredients work for you. You should also be avoiding products with harsh chemicals or synthetic silicone that can damage and create a barrier around your hair which can result in your hair not being able to hold the hairstyle.
1 Months' Prior
Now that we've reached the 1 month mark, the time to make any impulsive changes is over!


By this stage, you've probably already envisioned how you want to style your hair. We recommend in-salon deep conditioning treatments to ensure you have your hair looking as healthy as possible. These treatments work your hair from the roots, into the hair follicles, and provide nutrients and restores moisture, giving you that fabulous shine and nourishment!
For the beautiful bride with permanent hair extensions, this is the time to book in for your re-application of your weft or tape hair extensions.
For the beautiful bride with frizzy, curly and ruly hair textures who has a dream for luxe, smooth and sleek bridal hairstyle, this is the time to book in for your Keratin [nourishing + relaxing treatment].
2 Weeks' Prior
It is time to freshen up your hair colour before your wedding day.
This will give your hair the time to settle as well as allow you to make any minor tweaks if needed [but fingers crossed this is NEVER you].
You should also consider giving your hair a final trim, taking away all the split ends without compromising your hair length along with a beautiful, nourishing and reconstructive treatment.
For your at home routine: continue with your nourishing and reconstructive shampoo + treatment routine. [remember the formula: 2 shampoos, towel-dry + treatment for 5-20mins | 2-3 times per week]
For brides with wildly frizzy + curly hair textures who are day-dreaming of a sleek + smooth hairstyle, this is the time to book in for a smoothing blowdry 2-4 day before your wedding.
The Day Before
Undoubtedly, the night before your wedding day will be one filled with anticipation, excitement and nerves. But depending on your hair type and texture, don't forget to shampoo and treat your hair 1-4 days before your wedding day and allow for your natural oils to help the style you have chosen hold and last longer whilst creating gorgeous shine!


Fine hair textures: Shampoo + Treat your hair the morning before your wedding
[the key here is that we want to reduce the hair oils for finer hair textures to avoid the oil creating seperation and weighing the hair down]
Thick hair textures: Shampoo + Treat your hair 2 days before your wedding
[IF you normally wash your hair only once a week]
Frizzy + Thick + Coarse hair textures: Book your shampoo + blowdry appointment 2-4 days before your wedding [IF you normally wash your hair less than once a week]
[the key here is that we want to encourage the hair oils to nourish incredibly frizzy and thick hair textures to reduce the flyways]


Now that your hair is on point, it's time to celebrate! Go out there and shine as you step into the start of your new chapter in your life. Wishing you all the best on your special day!
If you're interested in booking any hair services with us in the countdown to your wedding day, get in touch we would absolutely love to help make your wedding planning and wedding day absolutely magical.
OR Head to our IG, for the ultimate wedding hair inspo!
We're always hanging out at IG - so please feel welcome to DM us, we'd love to hear from you,
Big love,
Kailah + Team Elegant Edge x