My Go-To Products for Everyday Stylin'
So it's 'Thank F*ck It's Thursday' and you're smashing down a coffee (or herbal tea, if that's your thing) before heading to work whilst pondering what the F can I do with my hair because reality has hit you and you're just so freaking sick of doing the exact same standard pony that you've done for the last 300-odd days.
Blah.
Well, what you need is a teeny-tiny-bit of inspiration to get your through your 'Blah of a Thursday', so, Ladies, you sit down and enjoy that coffee because I have some helpful advice for you.
Wanna know my absolute go-to products for everyday hairstyling? These are what I refer to as my life-as-we-know-it-will-end kind of products; the products that I consider to be a necessity for any hairstyle when I wanna get creative.
First Up, ** drum roll, please **
Ultimate Treatment - NAK
The actual holy grail of treatments. In 60 seconds (say, whaatttt?) this masterpiece of a product strengthens and rejuvenates damaged hair. Or any hair type for that matter. It is basically a #unicorn of a product. It smooths rough and porous hair. It returns strength, shine and balance to the hair structure all in 60 seconds! In the salon I use this on every client because it is just incredible.
For myself, I use it at every wash. I always towel dry the hair after shampooing to ensure I have removed as much water from the hair itself, then… I apply an apricot-sized amount of treatment to the ends first, working my way up to the roots. Don't be discouraged if you struggle to get your fingers through your tangled mess at first because once you've exfoliated and shaved - your locks will be restored and silky smooth again. Promise.
Next.
Aromas Leave-in Oil - NAK
This is an absolute must. Not only does it control frizz in all hair types, it also creates shine and softness (f*ck yes!) - it also protects the hair from heat damage and styling tools.. and did I mention you can use it on both wet and dry hair…?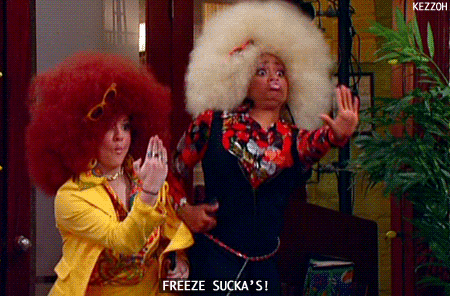 So if you were looking for some mid-week inspiration, this is perfect for applying the tiniest amount through your mid lengths and ends after you have popped a few soft waves around your faceline. For myself, I would apply this after washing my hair and prior to blowdrying. It is also fabulous for running your fingers through your hair to break up your curls and contain the fro before styling your waves or curls for the day. It is basically a win-win for every hair type that exists.
Moving on.
Done and Dusted - Texture Dust - NAK
My absolute saviour of a product. It can be used to create volume and texture within literally any desired hairstyle. It is fabulous for creating textured braids, perfect for using at the roots to assist with teasing and an actual delight to use through lightly through the ends when you are chasing that next-day look or your hair is super soft and you need some grit.
So for some inspo, if you have just washed your hair and you're finding it super silky (lucky, means it's healthy!) and you're wanting to pop a cute-as-a-boho-button braid through the front from your parting into your pony, you could lightly (ever-so-freaking-lightly) sprinkle some of this into your root section. Ensure you wait a minute or two and then massage throughout that area before creating the braid. This helps the hair have some resistance rather than just slipping away whilst your grabbing the next section of the braid, therefore helping your braid hold better through the day (winning!).
This product actually fabulous if you are going for more of an effortless-woke-up-like-this-look. For me, I would lightly apply this to my roots in my crown section and tease to create a bit of volume and shape for my waves or textured pony.
Next.
Aromas Style Therapy - NAK
Let me paint a picture for you; it's day 4 since washing your hair and it's 'Thank F*ck It's Thursday'. You usually wash your hair on day 3 and day 4 comes around and your pushing it, you have no other choice but to go with slick bun that thankfully keeps all those flyways in place…. Or, do you?
If that story sounds like you, take a seat and get comfy because I have THE product to save you and your sanity.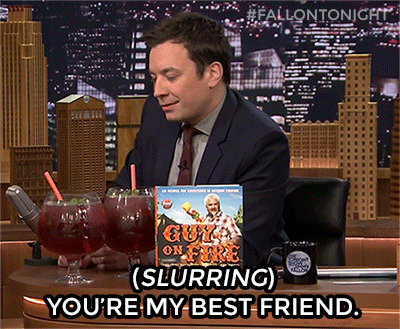 Welcome to Style Therapy - a fine, cleansing spray that could potentially put your best friend out of business. This product in just a few sprays creates light powdery puff of botanicals to create fullness and revitalises your hair to just get your through the next 24 hours.
This is the product that you'll turn to for everything. It will save you from those horror sticky-slick-bun days at work (unless you're a lover of a slick bun like myself!). This product can be used on freshly washed and waved hair to give the hair grit and hold. But more importantly, it's epic to use on hair that just-needs-to-be-washed. It is so incredibly similar to Done and Dusted Texture Dust but it's a much more finer and softer dust, therefore all you literally have to do is spray it directly onto the roots, wait a couple of minutes for the magic to happen and then tousle out and style... Magic! Now you go ahead and pop your somewhat-freshly-washed hair into a cute textured low bun for work today!
Lucky last, my all time favourite product of all time.
Medium Hold Hairspray - Moroccan Oil
Literally the best thing that was ever created. My absolute go-to product for every hairstyle. With this hairspray you can say 'See-ya' to that terribly-tacky-never-moving-ever-again hair and 'Hello' to movement, 'Hello' to softness and 'Hello-F*ck-Yes' to hold! This product never lets me down. You can use it for everything hair related. For curling, for waves, for texture, for sleek, even for the old-didn't-look-in-the-mirror-mum-bun… literally every look possible.
I will never spray hairspray onto the hair prior to any form of heat.. Because this is damaging - no matter how much heat protection is in your shampoo, conditioner or your leave-in treatments, hairspray + heat = damage. So please, please, please be kind to your hair.
Hope these hot little tips have been helpful and get your creativity flowing!
And don't forget to check out my Insta (click here) for some #hairinspo and #hairtutorials if hair tips and tricks tickle your fancy?
And send me a little DM if you have any questions about these products or need some styling tips because if you can't already tell, I love, love, love chatting about hair.
Chat soon xx